Throw A Party Everyone Will Love
All of your party rental needs under one roof. formerly known as Peoria Rentals & Morton Rentals.
Peoria store moving to new headquarters!
This Thanksgiving our Peoria Heights location will be making it's official move to our new headquarters in Morton, IL!
We are excited to have everything under one roof, have more inventory available, new extended hours, delivery on our rental items, offer black dirt & mulch sales, and much more!
Visit our new headquarters today: 620 Harding Rd, Morton, IL 61550
Exciting news: we changed our name!
We are excited to reveal to our customers and the public our new name, American Rental! Back in 2011 we opened the doors to Morton Rentals in Morton, Illinois. In 2015 we took over American Rental Centers in Peoria Heights, and changed that locations name to Peoria Rentals. Since then we have been one company with two locations, and two names. It was our goal to remove any confusion and create one unified name for both locations. American Rental is one company with two locations. We are excited for the future of our local rental stores and to continue to serve our community! New name. New Look. Same great company & ownership!
Plan Your Party In 3 Easy Steps

Browse our online catalog to find your perfect party items, then add and submit your quote request. Or schedule a phone consultation with our party specialist to help walk you through step by step.

Our party specialist will contact you to confirm your online quote request and reserve your items for pickup. Have peace knowing everything is now ready for your party.

Sit back and enjoy the party while your guests ask, "How did you do this!?"
"We stumbled upon American Rental and it was a HUGE blessing! They kindly assisted us with the selection of an 18' bouncy slide. Not only did the slide accomplish our goal of less monitoring of kid activities, but ironically we have to force the kids into family style relays now because all they want to do is enjoy that slide!""

Do you want to throw a great party, but only have so much to spend? We believe you shouldn't have to break the bank to throw a party your guests will love! We offer rental options for any size party and budget.

Jumping store to store buying things you will only use once does not make sense! That's why American Rental provides all of your party rental needs under one roof so you save time and money. We make the party planning process simple!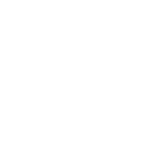 High Quality & Clean Products
Nothing is worse than cheap, broken, and dirty products! That's why we only rent high quality items that go through a rigorous cleaning and inspection process to be sure each item for your party is in perfect working condition and looks amazing.
"Renting from American Rental is seamless and takes the stress out of planning a child's party. They are always willing to go the extra step in explaining how to set/tear down a bouncy house. Employees go above and beyond their assigned duty or job to make sure you are happy with the product"
"American Rental has been our "go-to" place for party rentals! We've called in a pinch and they've come through with exactly what we need with very little notice! Once the reservations are made, I know that I can cross those things off my list because the American Rental team is taking care of it!"
What would you do if your rental items were double booked or the company is late or never shows up? What if your order is wrong or you received dirty and broken items? We hear these stories all the time. We believe your party should not be filled with memories of what went wrong! Your party should be stress free and seamless so you can focus on what really matters. That's our promise to you.
At American Rental, we understand how overwhelming planning a party can be. Not only can it be confusing, you question if you can even pull it off! That is why, when we started American Rental, it was our main priority to provide the best experience for our customers. Our goal is that after you rent with us, you leave with confidence knowing everything is now ready for your party! Planning a party everyone loves should not be so hard. We are here to help guide you through the process to create a party you will love, and one that will cause your guests to tell you year after year, "You throw the best parties!". American Rental was formerly known as Peoria Rentals & Morton Rentals until a change in name and branding took place in the Spring of 2021 for a unified name and look between both rental stores. New name. New look. Same great company & ownership!
Monday
6:30 AM to 6:00 PM
Tuesday
6:30 AM to 6:00 PM
Wednesday
6:30 AM to 6:00 PM
Thursday
6:30 AM to 6:00 PM
Friday
6:30 AM to 6:00 PM
Saturday
6:30 AM to 6:00 PM